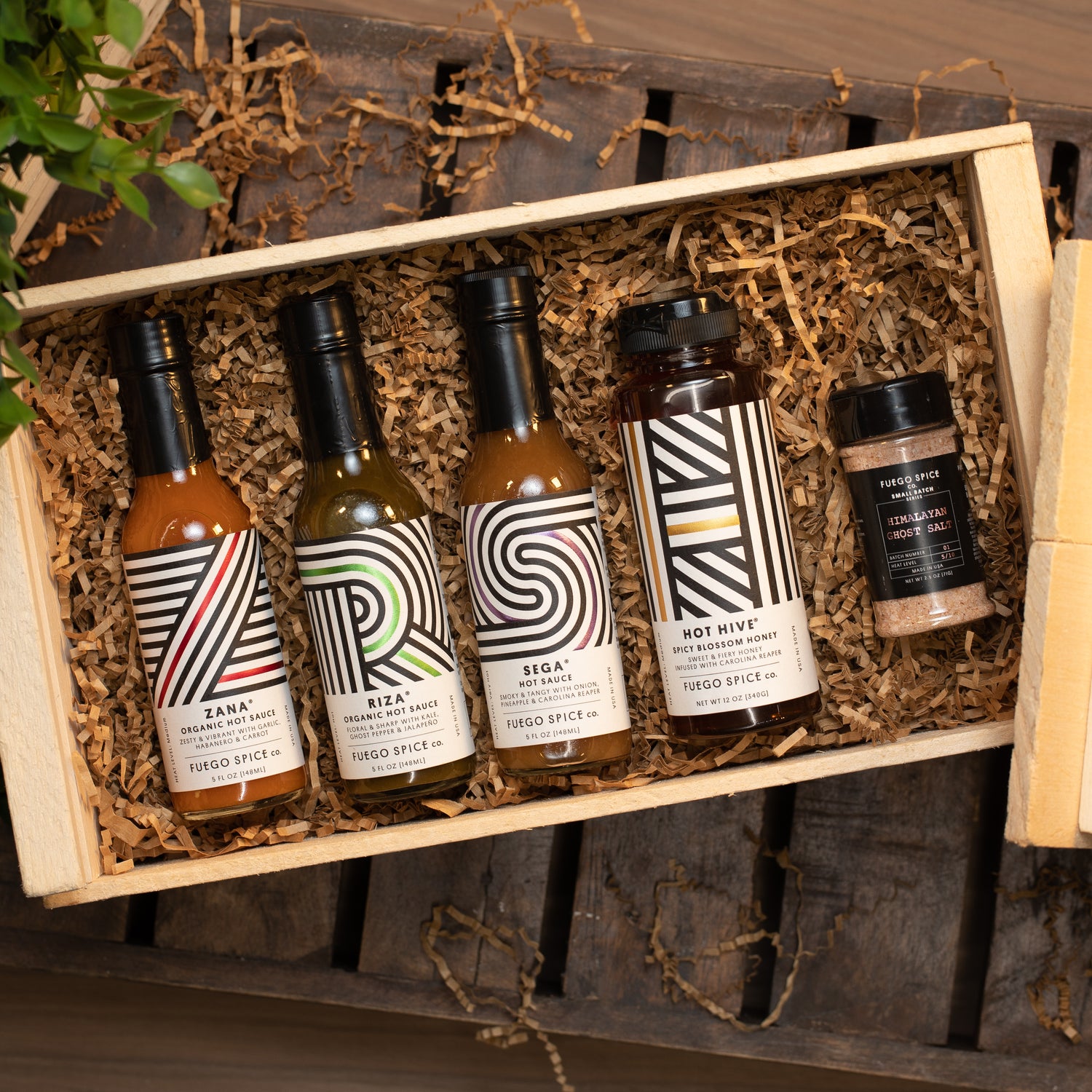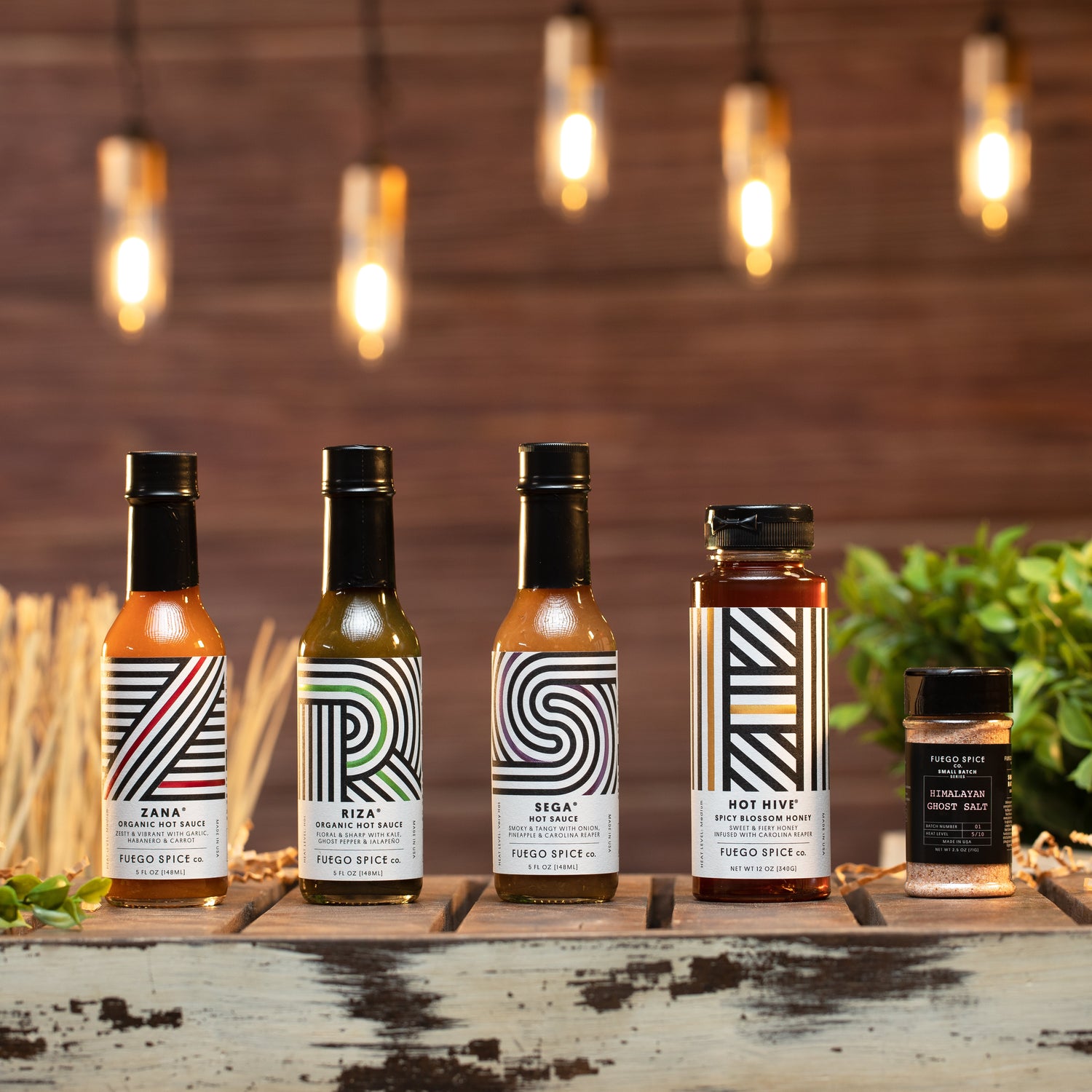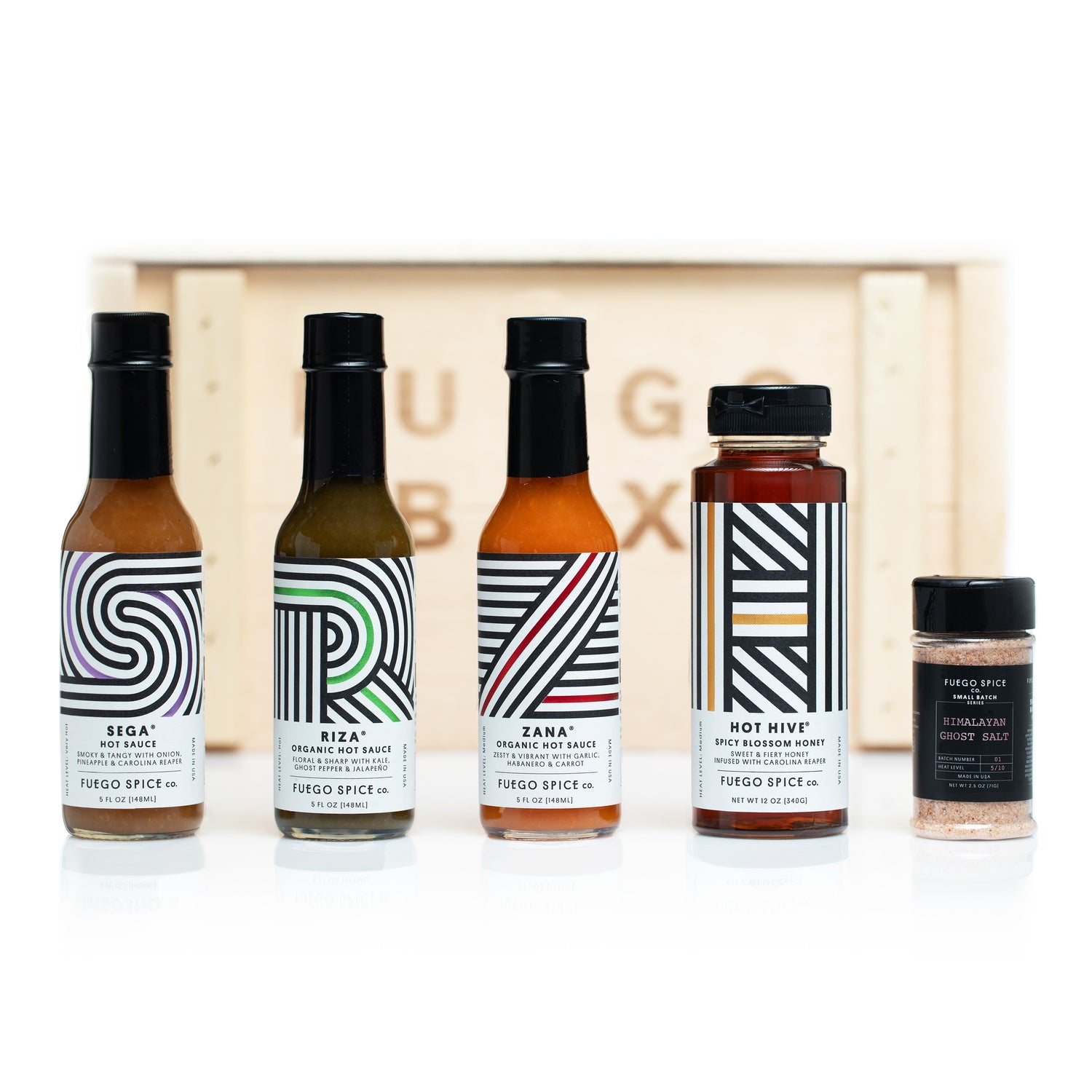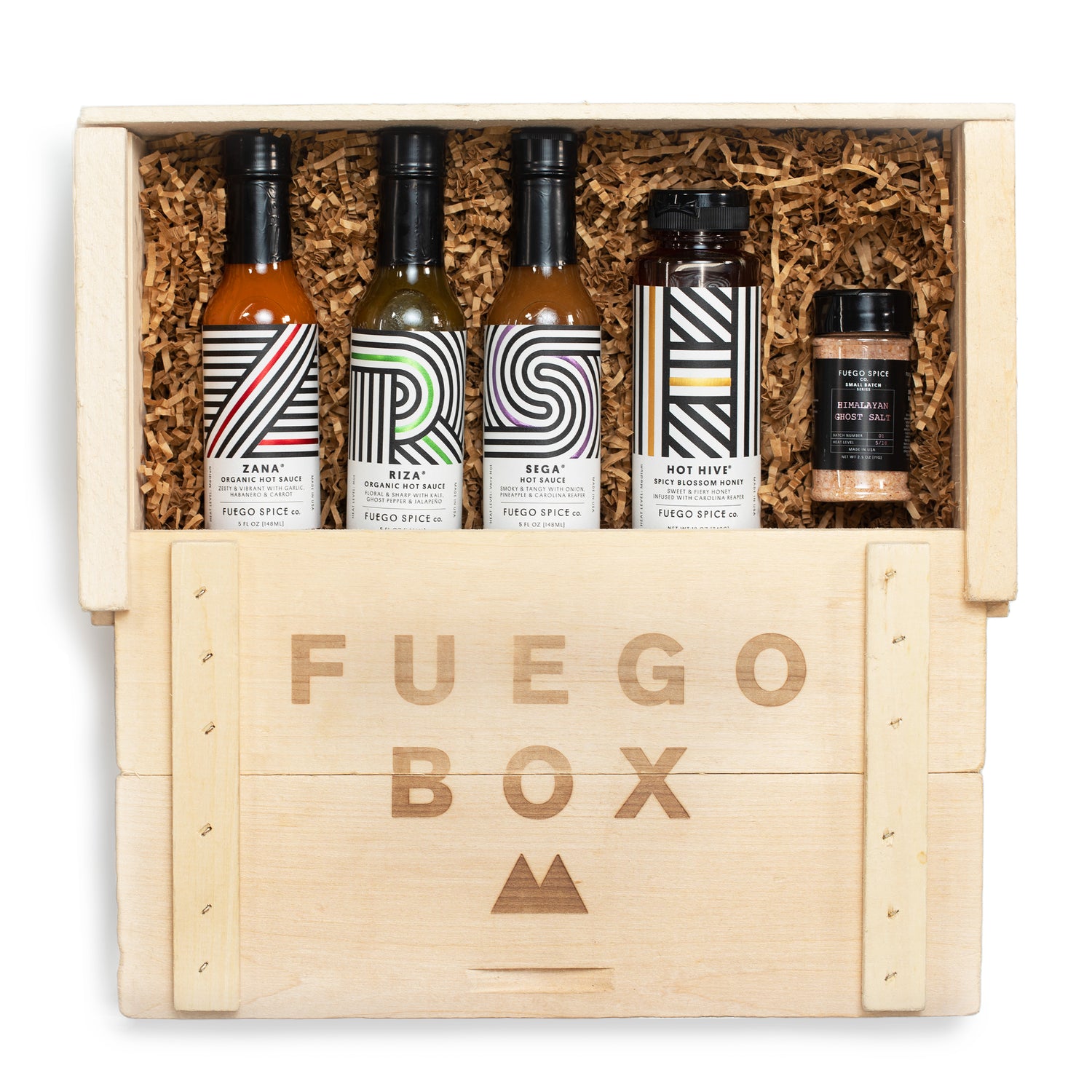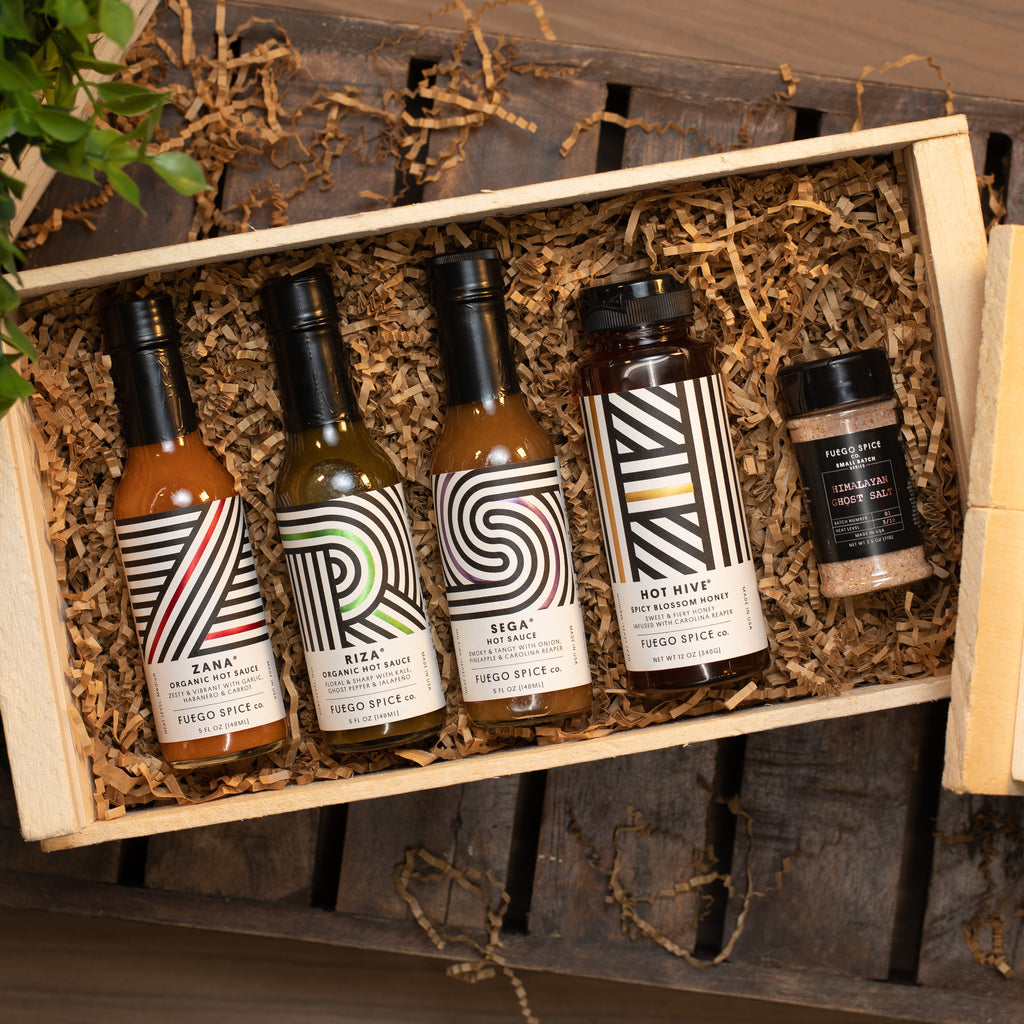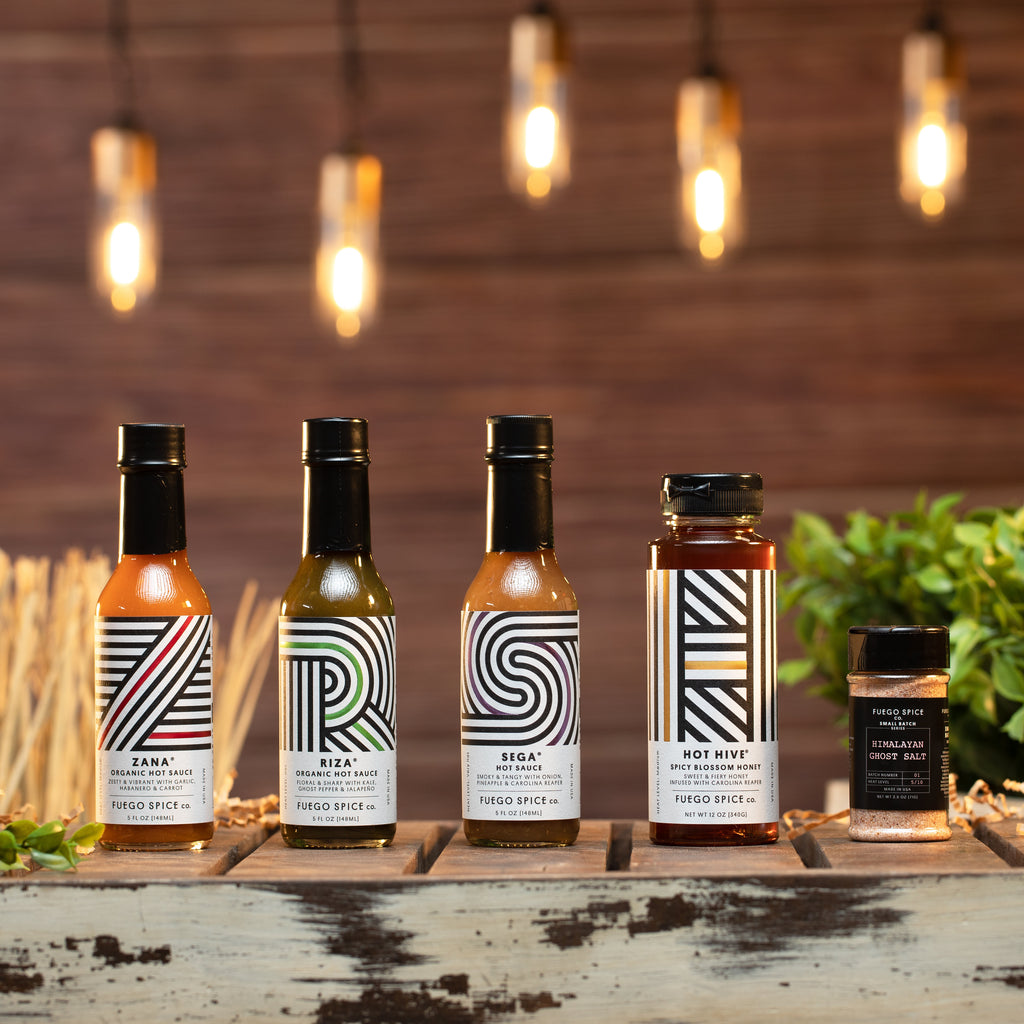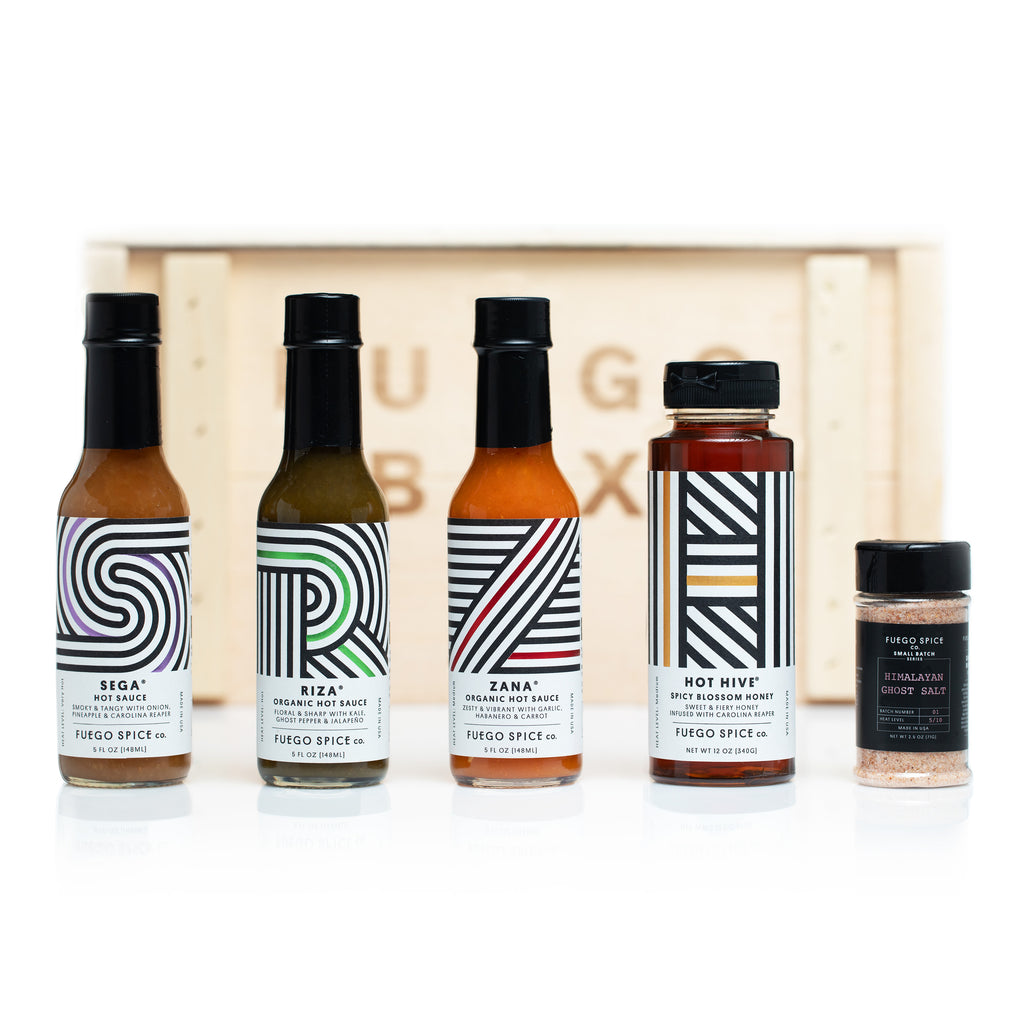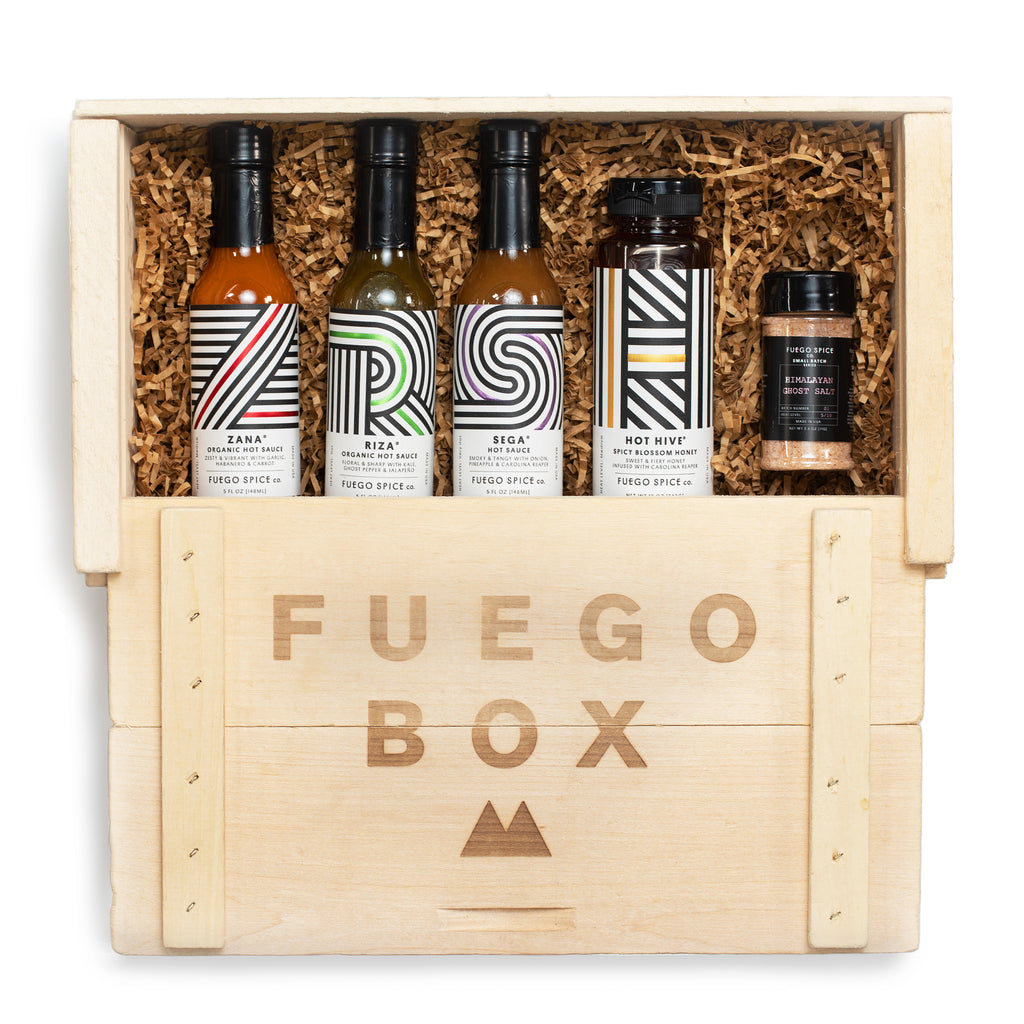 On Sale
Fuego Eco Crate | 5 Trees Planted Per Gift Set
We are super excited to introduce our new Fuego Eco Crate! For every crate sold, we pledge to plant FIVE trees in your honor; more than enough to offset the emissions from shipping your spicy crate.* At Fuego Spice Co., we are committed to finding ways to improve and give back whenever possible.

Includes: 
- HOT HIVE Spicy Honey (Mild)
- RIZA Ghost Pepper Verde Hot Sauce (Med-Hot)
- ZANA Organic Habanero Hot Sauce (Mild-Med)
- SEGA Smoked Onion Pineapple Reaper Hot Sauce (Hot)
- Himalayan Ghost Pepper Salt (Hot)
- Custom Handmade Wooden Fuego Box Crate

About:
This is the ultimate gift for the discerning spice lover in your life. We include 3 approachable hot sauces, including an everyday red, a punchy verde, and a vinegar-forward Carolina Reaper sauce. We also include a limited-edition spicy salt and the tastiest hot honey on the planet.

*Each tree planted will sequester 679.7 lbs of CO2 out of the atmosphere over its lifetime. By purchasing this spicy crate, you will be reducing your carbon footprint by 3,398.5 lbs! The trees will be planted on reserved plots of land in Madagascar and have a very high survival rate, as they are easily maintained. Mangroves are some of the highest carbon absorbing trees in the world, and in uncertain times that we live in today, it is going to come down to us working together to reduce our impact. Your trees will be planted within 40 days of purchasing! Email us for more info, including actual photos of trees being planted.