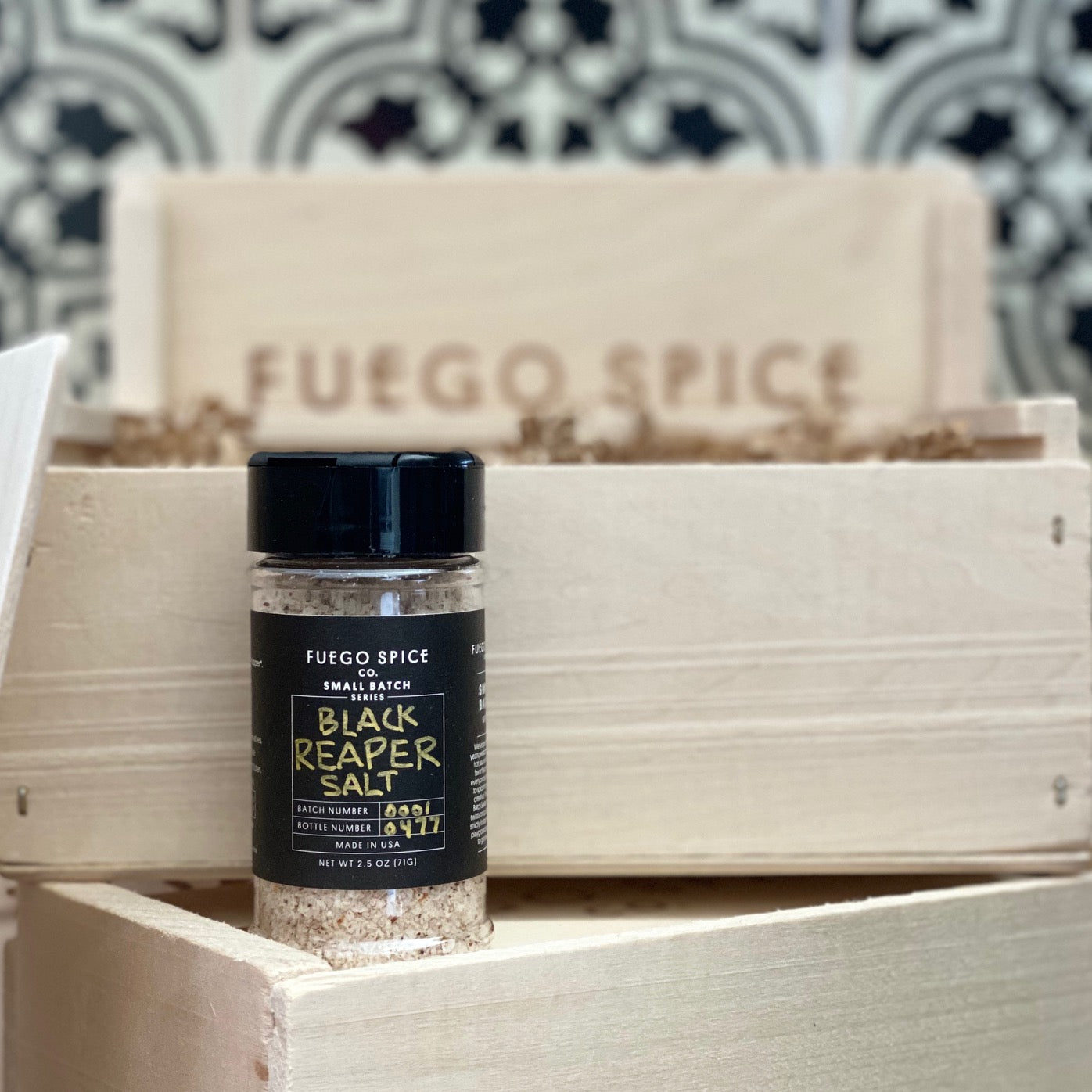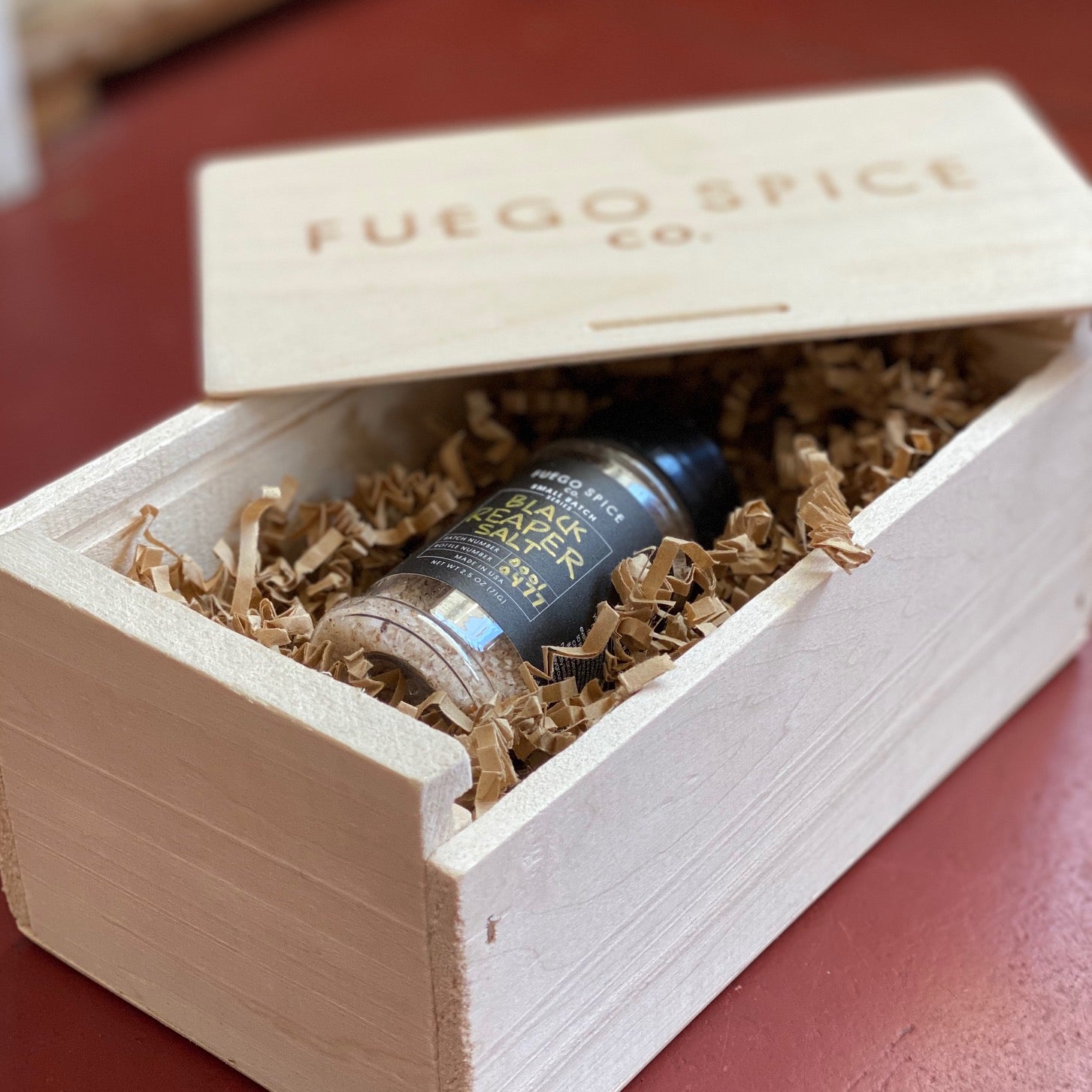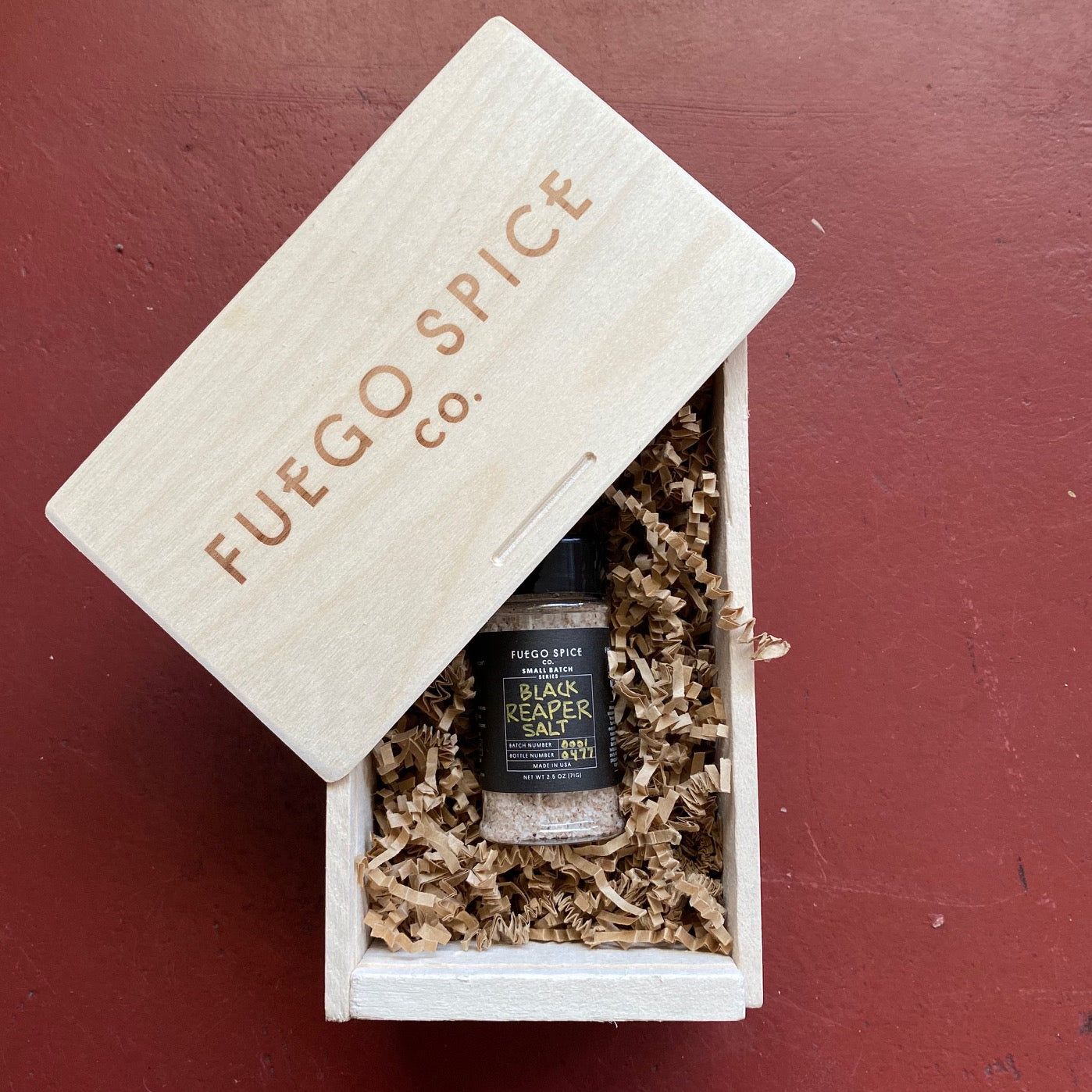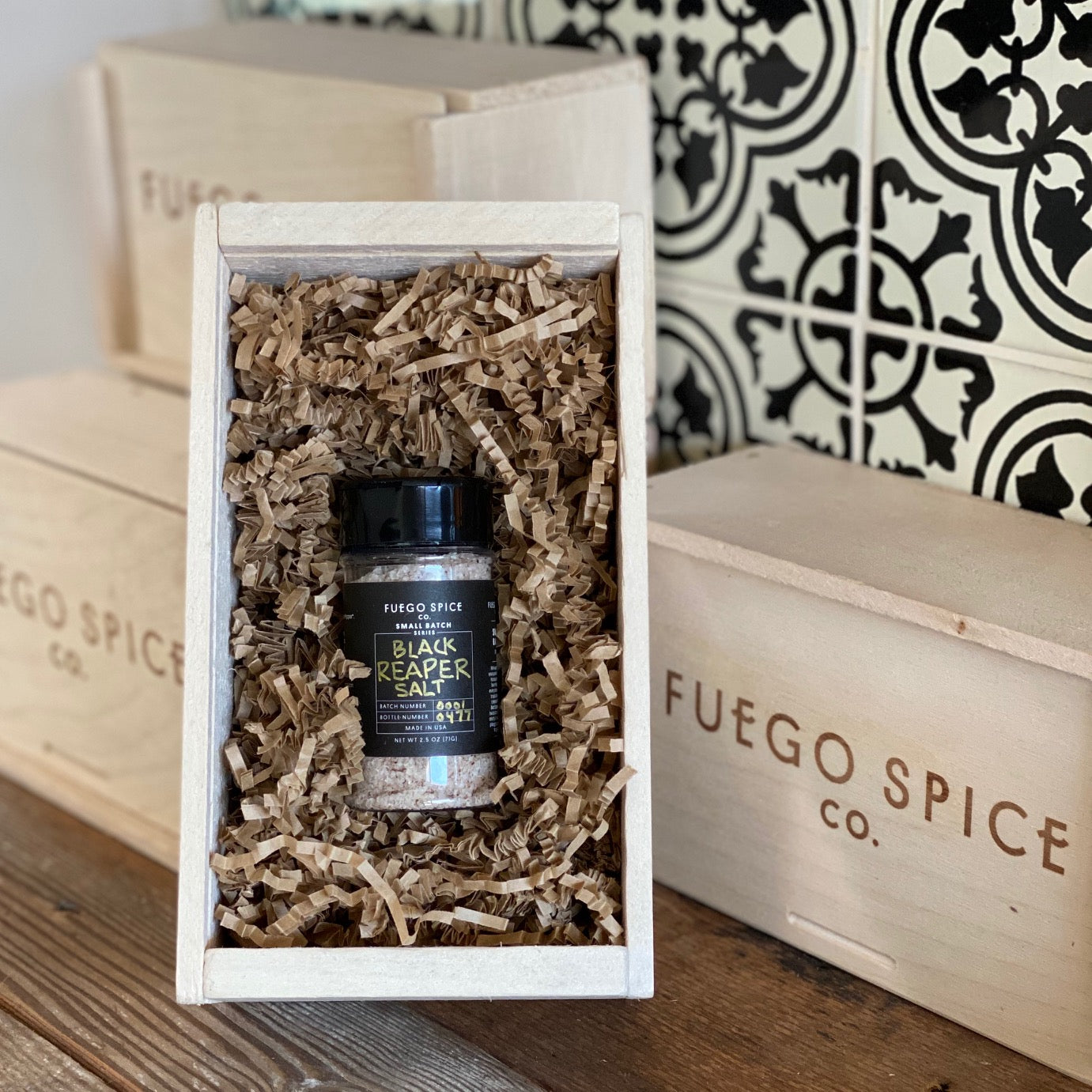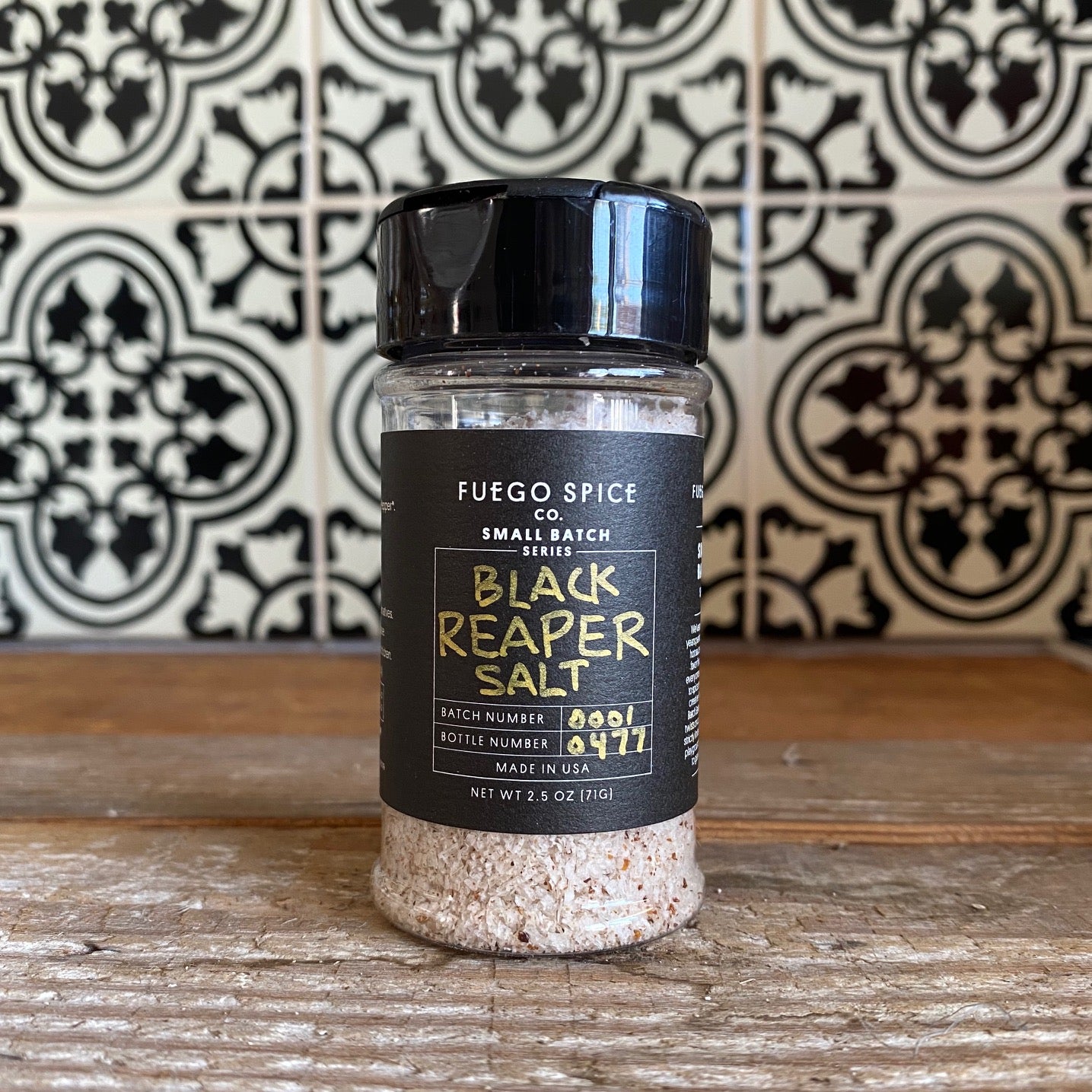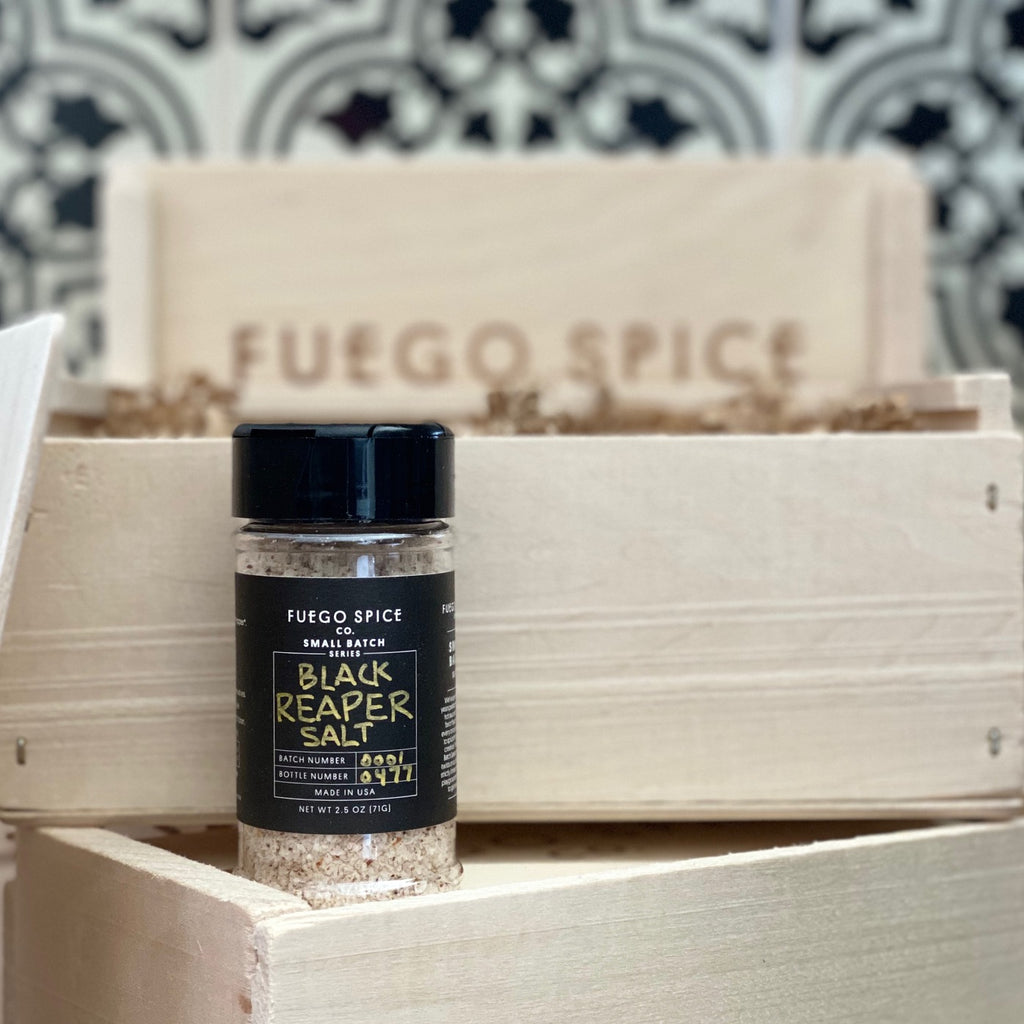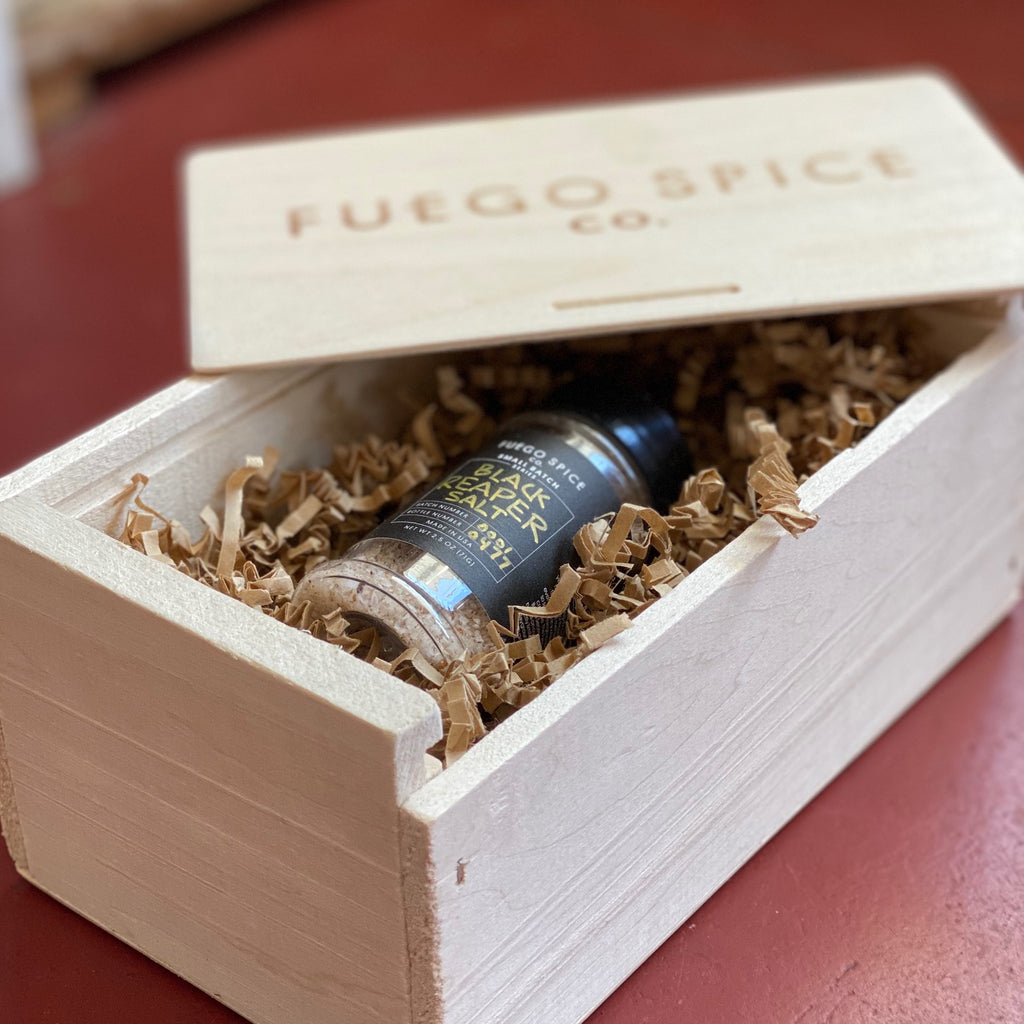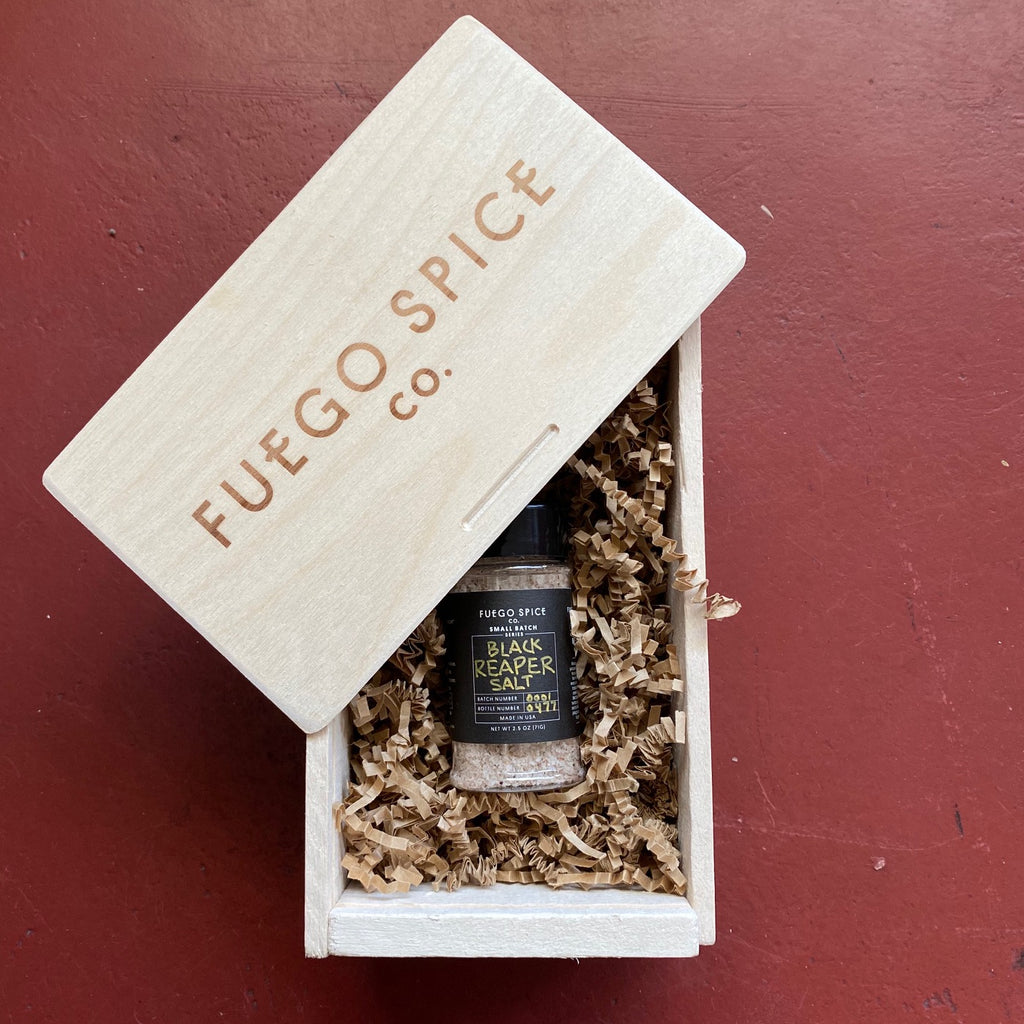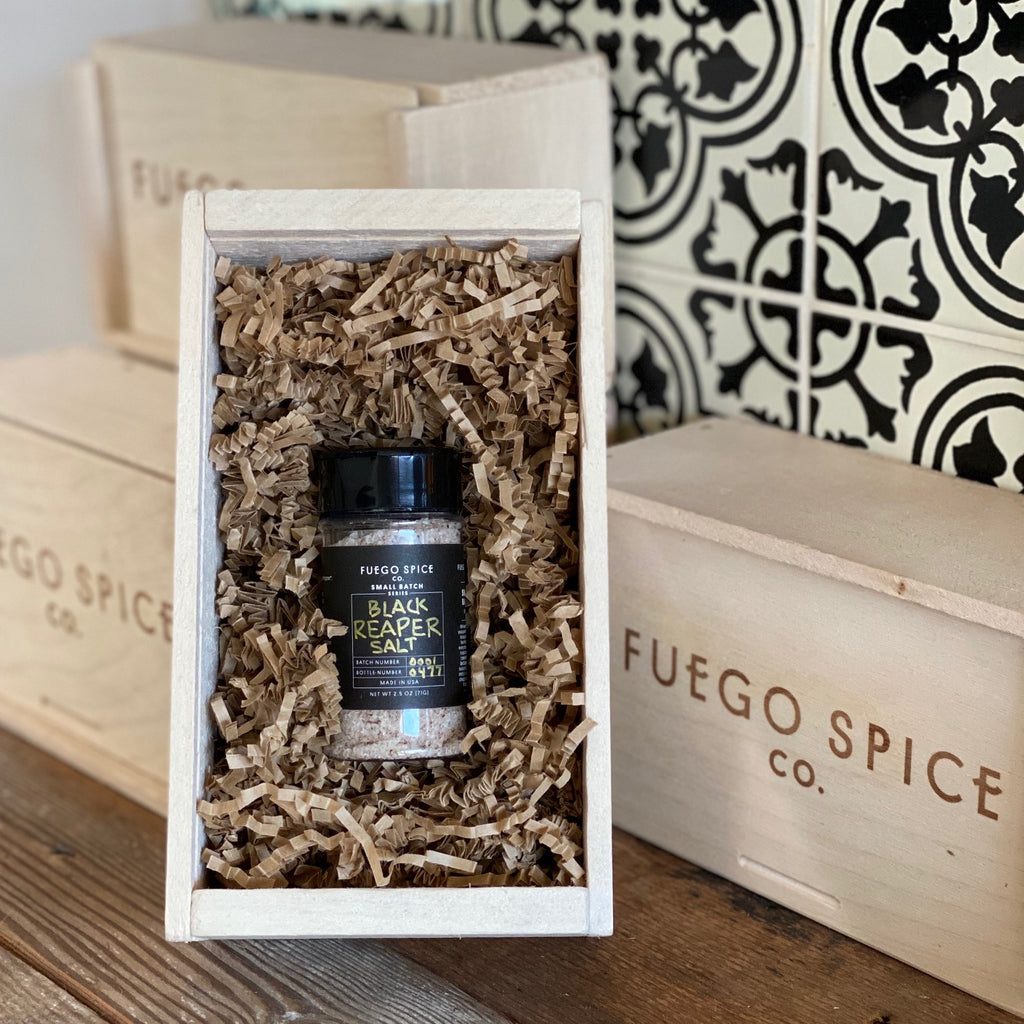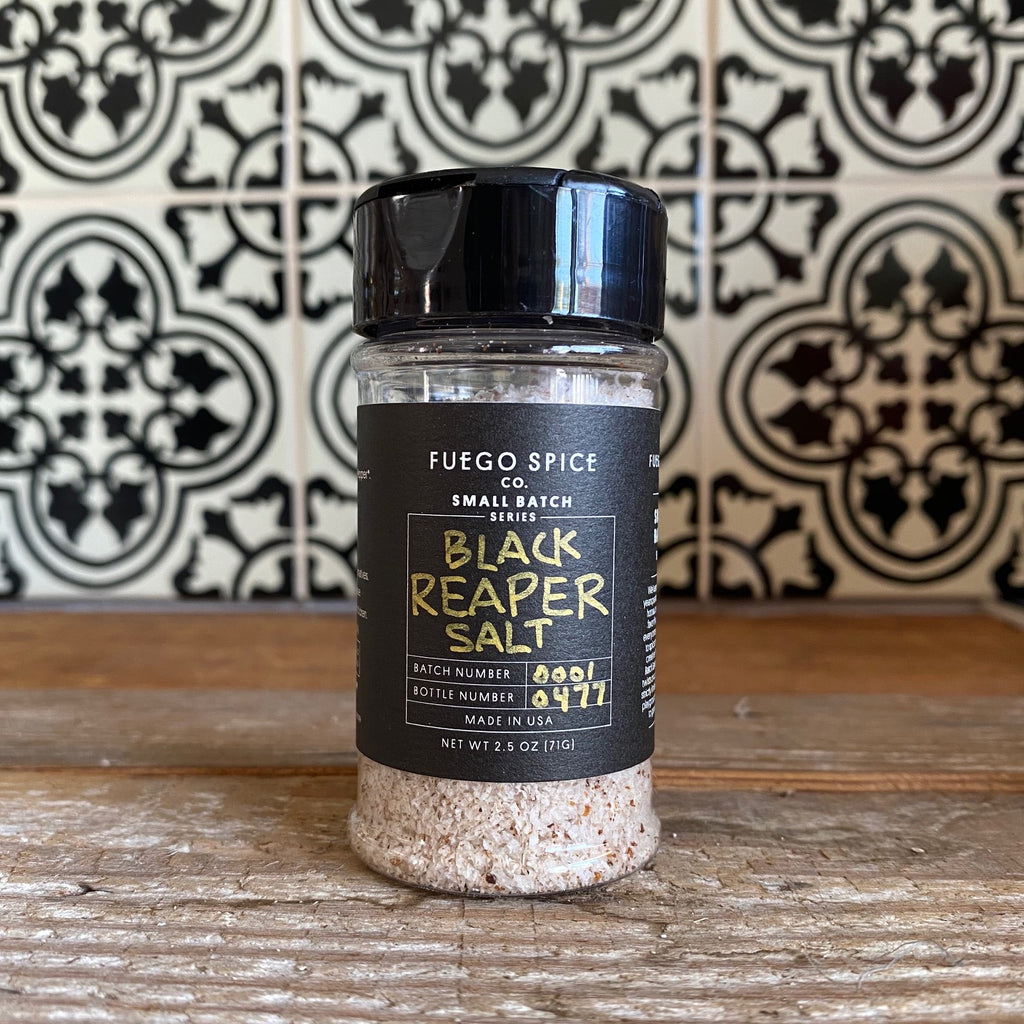 On Sale
Black Reaper Spicy Sea Salt | Small Batch Series
We recently found some Black Reaper chiles leftover from the original #ChocoChallenge and teamed up with Laguna Salt and PuckerButt Pepper Co. to bring you this extremely tasty, limited edition sea salt. The Black Reaper is a mysterious, unreleased pepper hotter than a Carolina Reaper and created by mad scientist Smokin' Ed Currie. Despite using this such an insanely hot pepper, the salt is tamed down to a HOT heat level (6 out of 10) and really brings out the flavor of the Black Reaper.
Each bottle is individually numbered and comes in an engraved wooden box made in Wisconsin, making it an awesome spicy gift.
Give it a go:
 Pizza, cheese, bread and butter, steak, grilled veggies, or anything that needs some spicy salt.
Ingredients: 
Sea Salt, Black Reaper Pepper
Heat Level:
 Hot (6/10)