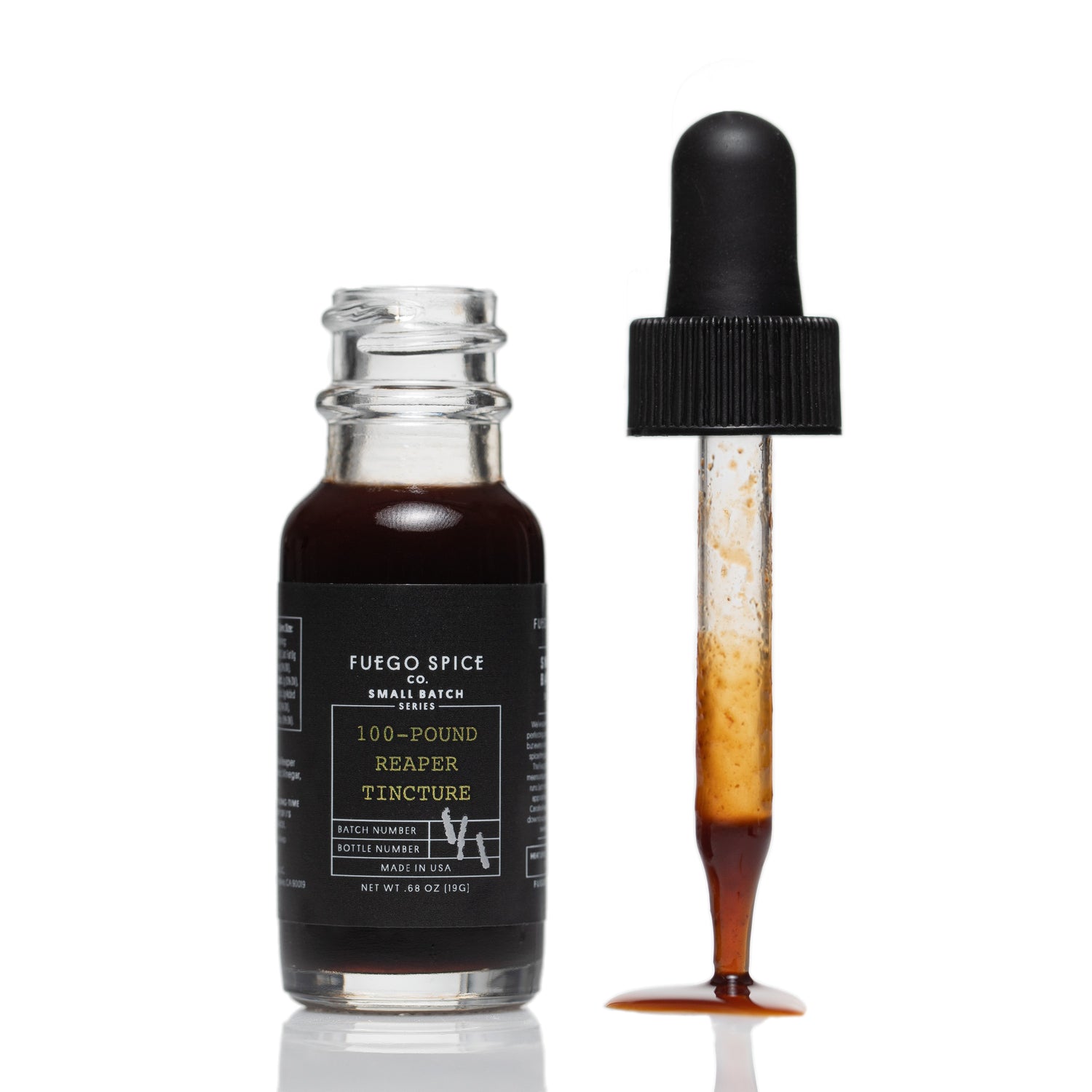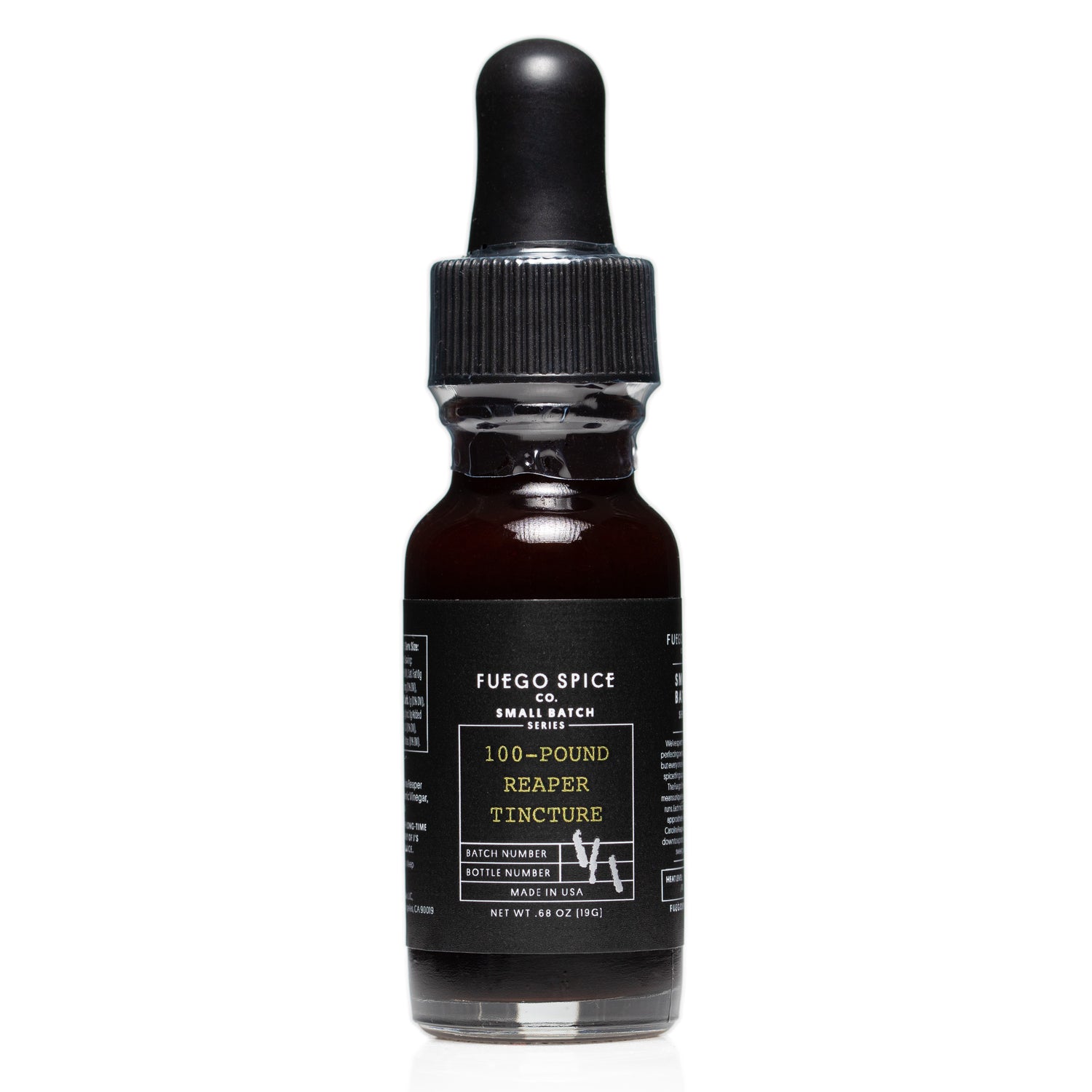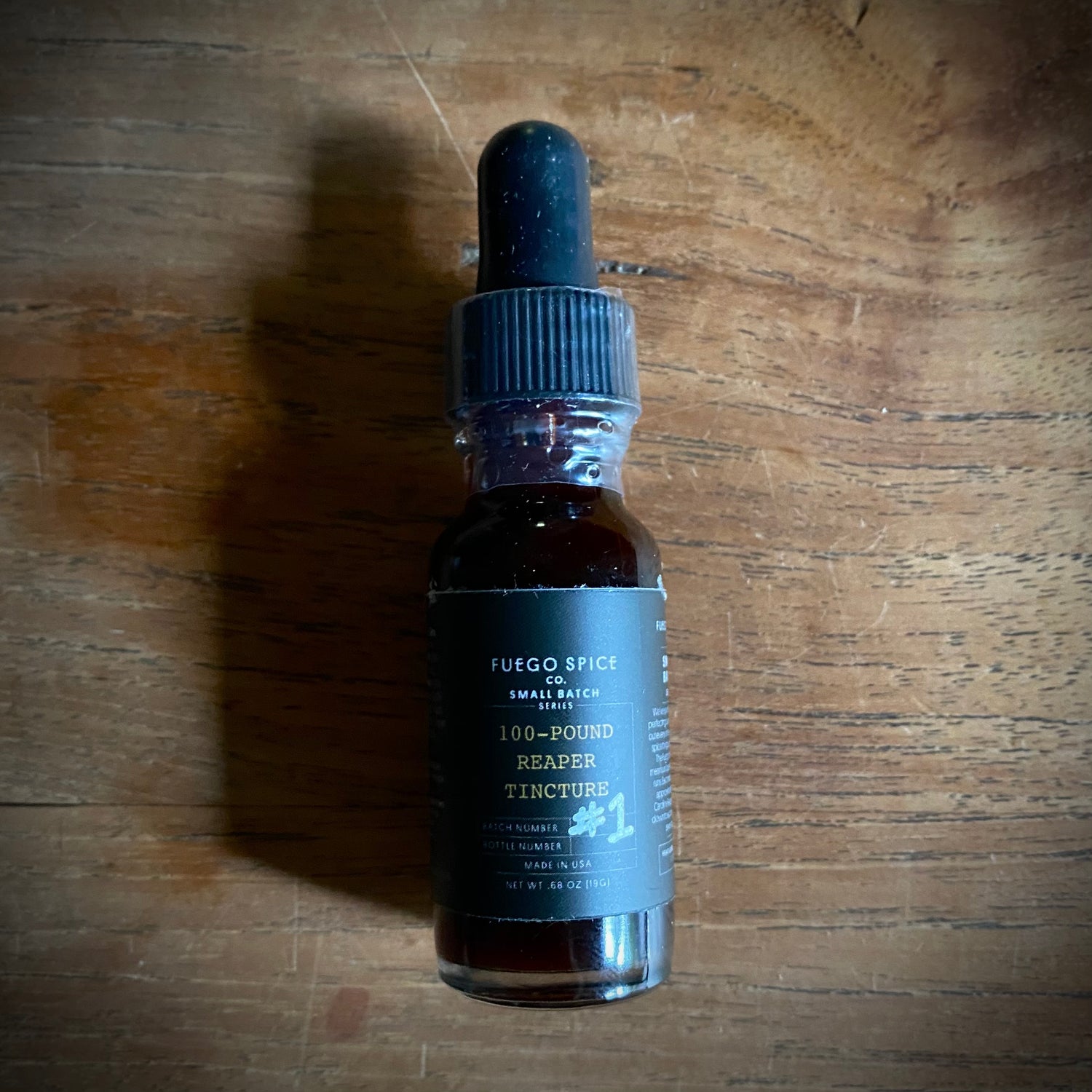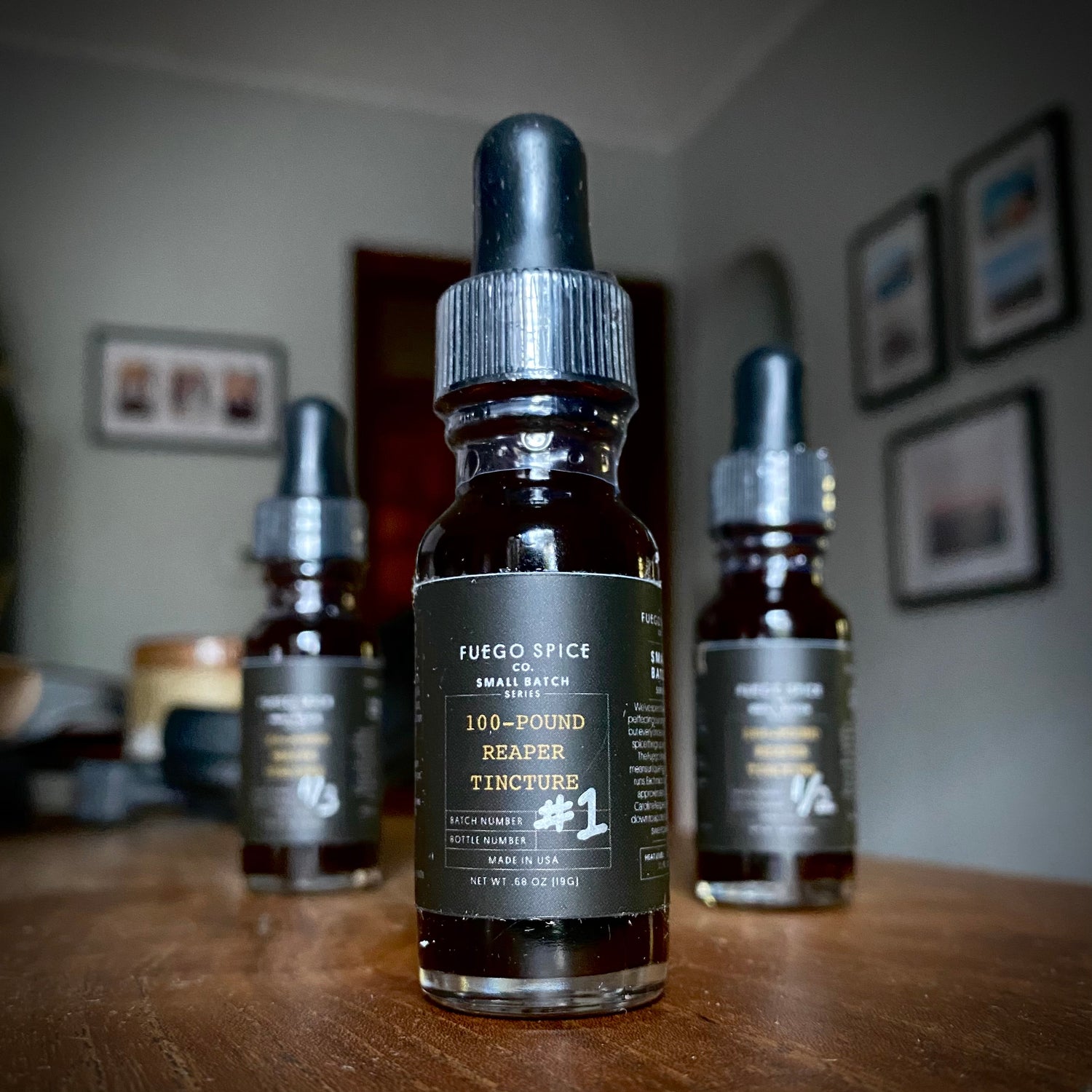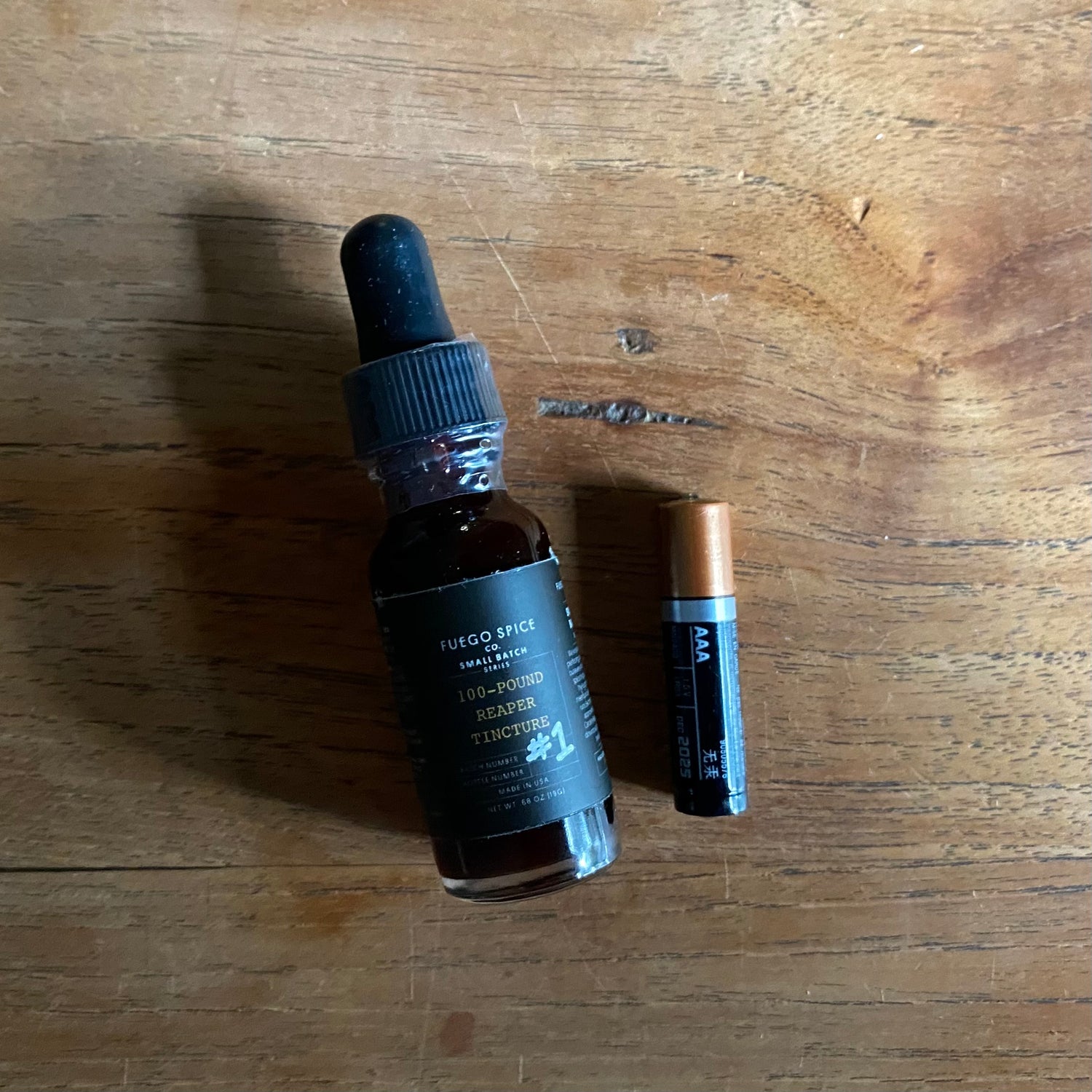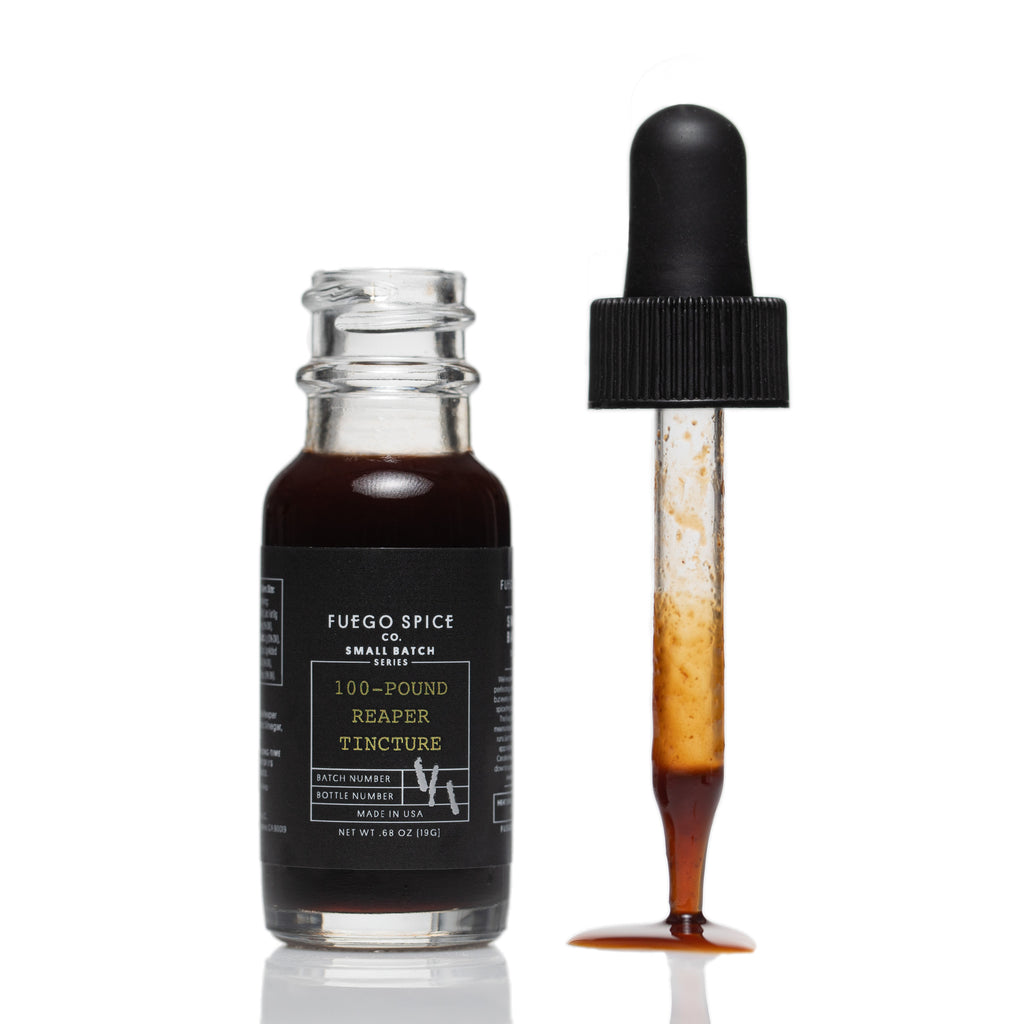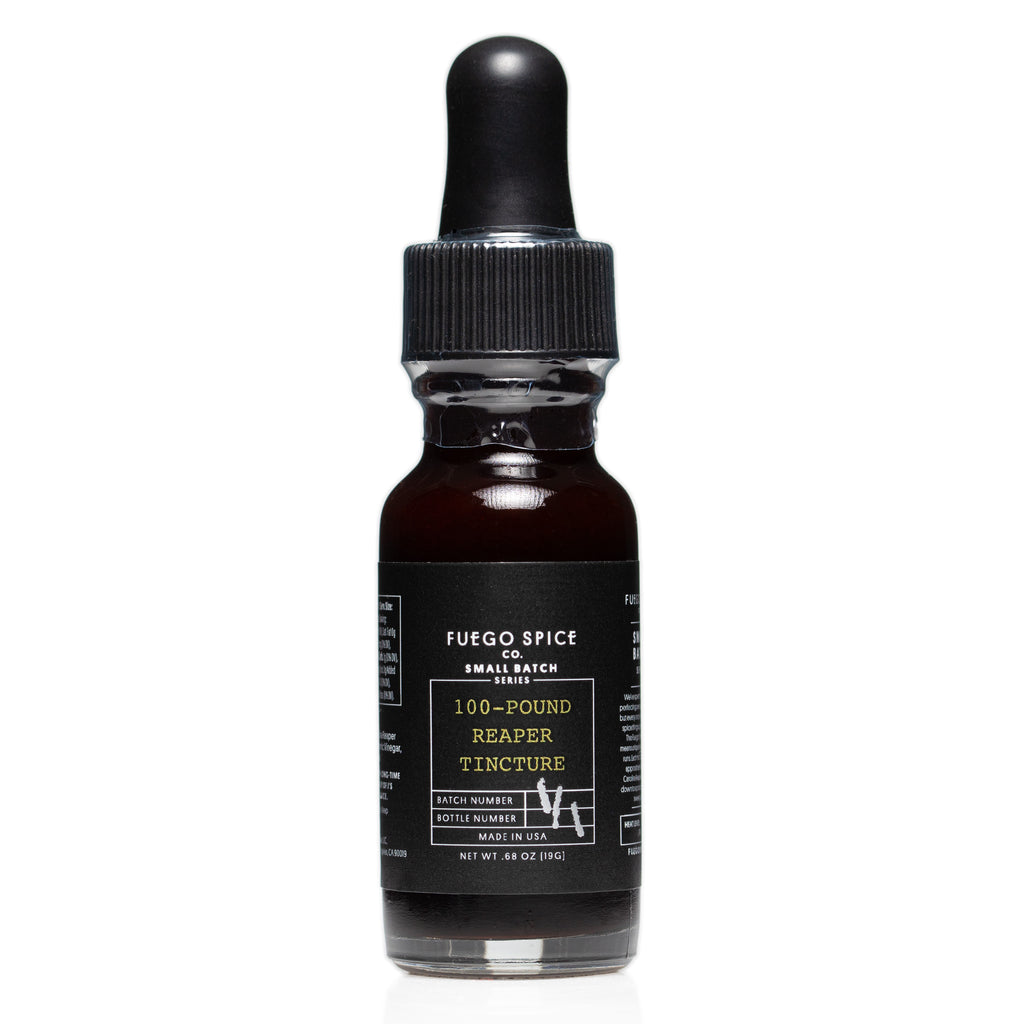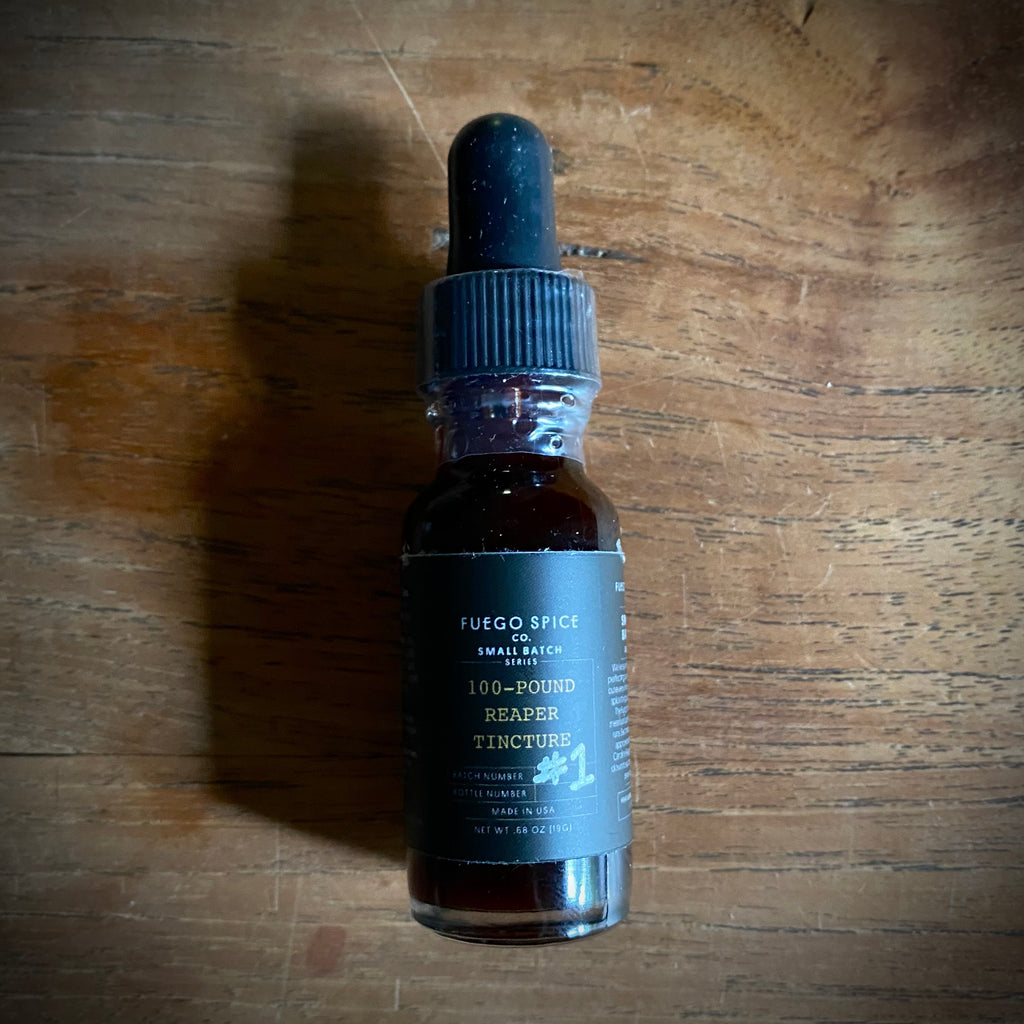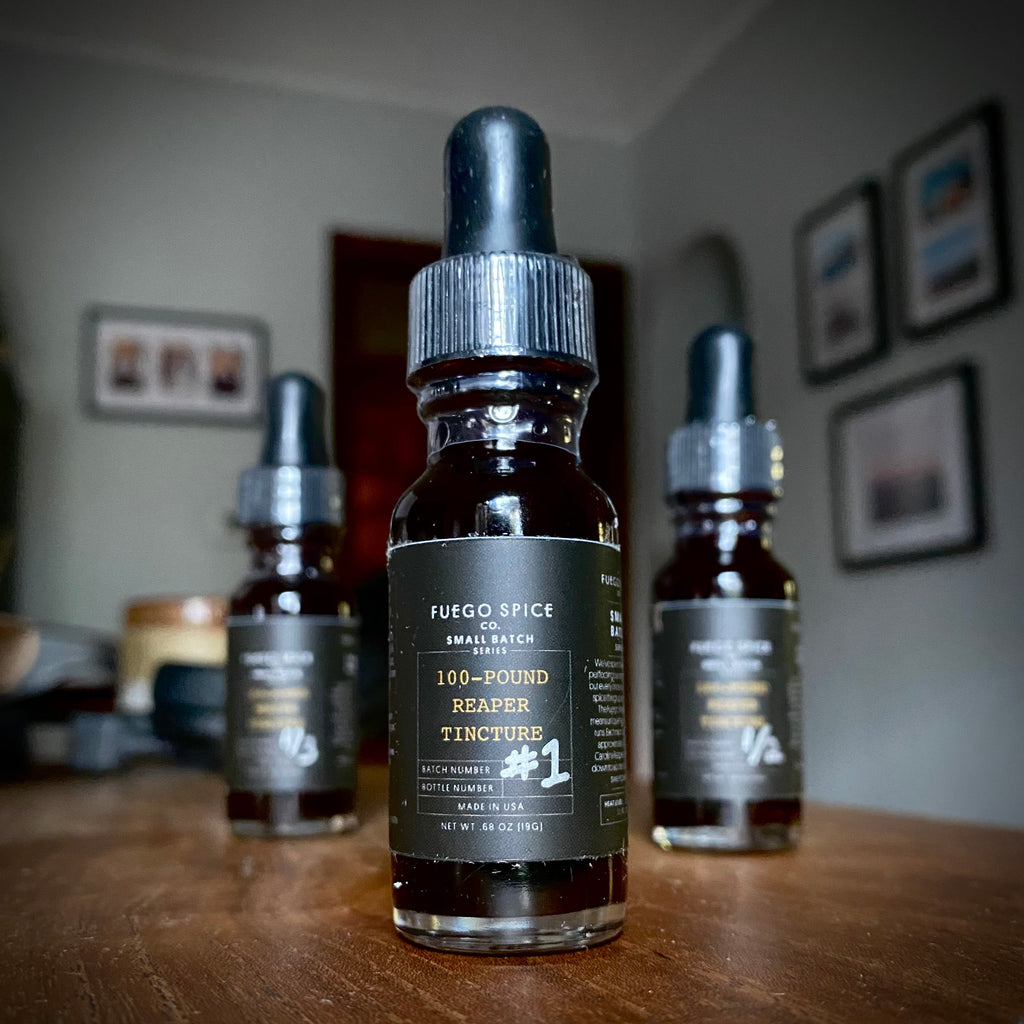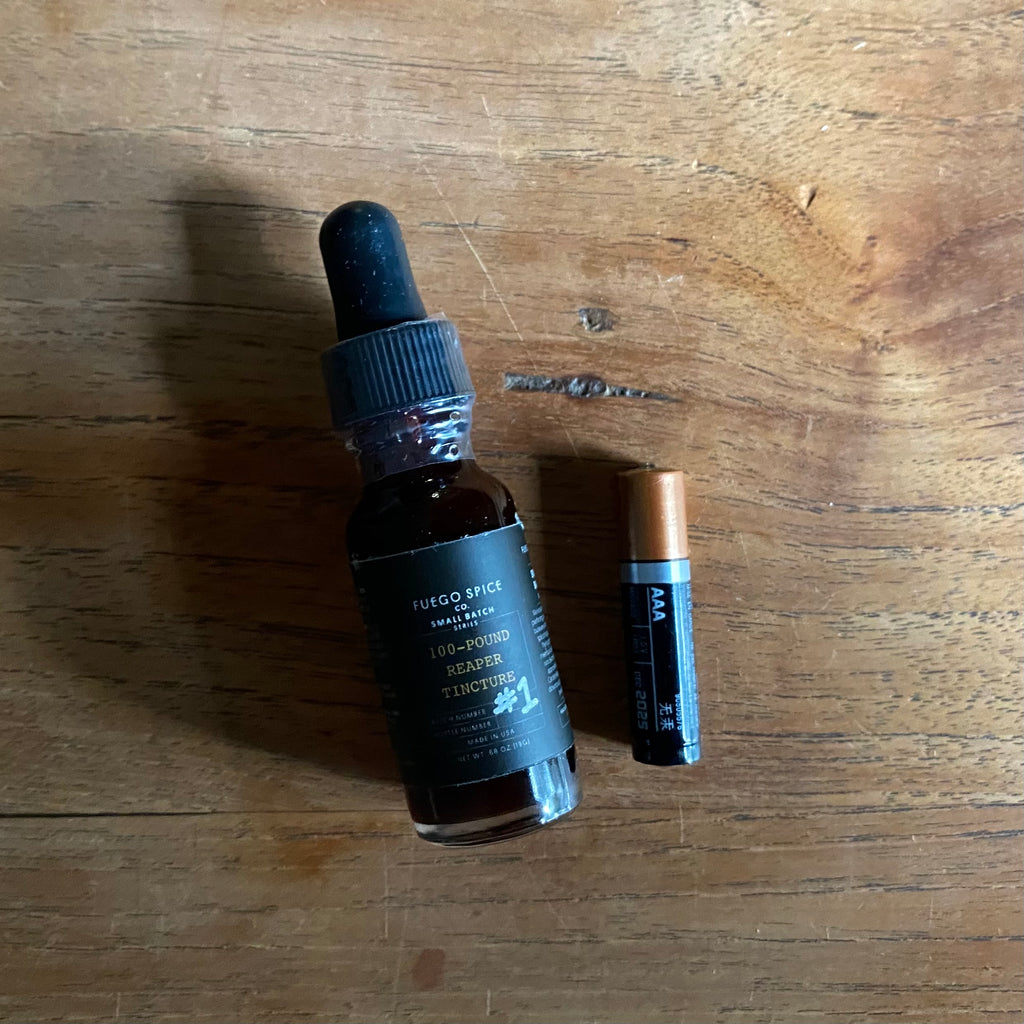 On Sale
100-Pound Reaper Tincture (.68 OZ)
We've spent the last few years perfecting our range of hot sauces, but every once in a while we like to spice things up and get creative. The Fuego Small Batch Series means unique heat in strictly limited runs. 
Each micro batch of tincture starts with 100 pounds of fresh Carolina Reapers, concentrated down to a potent tincture. Terrible, sweet pain awaits. But this is NOT a nasty traditional pepper extract. This is full flavored pain, the FUEGO way. Fellow pain seekers will be able to taste the difference! 

Includes: 
- 1 tiny bottle of carolina reaper tincture (net weight .68 OZ - 19 grams)

Try it on:
Try it on vanilla ice cream, in your coffee, on chocolate, but especially in your favorite cocktails. Add a drop or two wherever you need some pure carolina reaper heat!